DeluxeCreamCharger.com is an ambitious start-up seeking to provide easy-to-use and innovative solutions for the catering industry. We try to make your experience in the kitchen that much more of a breeze by maintaining and improving our high quality standards.
Professional chefs and caterers can be put under high pressure because of their heavy workload. It is our goal to relieve some of this pressure by assisting them with our newly developed product. By using Cream Deluxe, whipping up cream will transform from an unpleasant, time consuming activity to having your desserts ready in the blink of an eye.
We see it as our responsibility to make this new cream charger system accessible for everyone.
VISIT STORE
CREAM CHARGERS
The original N2O cream charger to hit the market, our disposable cream chargers are especially handy for smaller settings. Filled with 8-grams of food-grade nitrous oxide, create the perfect whipped cream, a quick rapid infusion or swanky cocktail in no time.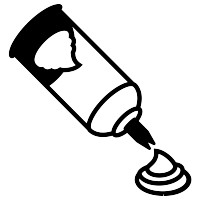 CREAM DISPENSERS
Crucial for releasing your creations, Cream dispensers are available in steel & aluminum. Three different decorating tips come with each cream dispenser, as well as a custom adapter to ensure you can connect the Smartwhip pressure regulator to any cream dispenser.
CREAM CHARGERS
Exclusively designed for Smartwhip, the pressure regulator is a trademark accessory of the Smartwhip brand. It gives you full control over your nitrous oxide gas usage, as well as more creative freedom over the texture of different drinks and dishes.